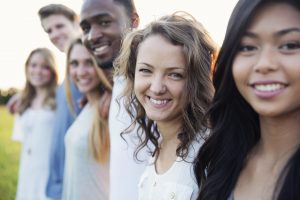 Though the New Testament church grew quickly, problems arose almost as fast. One is noted in Acts 6.
The church took on the responsibility of feeding the widows among them. This was vital as widows had nearly zero power or ability to provide for themselves. However, certain groups of widows felt that they were not receiving their fair share of the provisions.
The apostles made a wise choice. They appointed seven leaders to take this particular task off their plate. But they didn't pick just any leaders, they picked seven members of the offended group!
According to commentary in the Cultural Studies Bible; "Many Diaspora Jews had Greek names, but most Galileans and Judeans did not. All seven of these men, however, have Greek names; they were not only Hellenists, but are very obviously, Hellenists. Elites often repressed complaining minorities; here the apostles graciously put trustworthy members of the offended minority into leadership roles."
Isn't that fascinating?
The apostles chose well. One of these leaders was a man named Stephen. He, a member of this minority group within the church, became a powerful preacher and eventually became the first Christian martyr. Giving everyone a seat at the table and an opportunity to serve allowed others to learn and the church to grow.
We are so glad to have you in Bible study with us! If you miss a devotion, you can find them archived at https://comethirstyministry.com/blog/
Reading Plan–Week Nineteen
Day One–Acts 2
Day Two–Acts 3
Day Three–Acts 4
Day Four–Acts 5
Day Five–Acts 6