Passover - The Story of Easter from the Beginning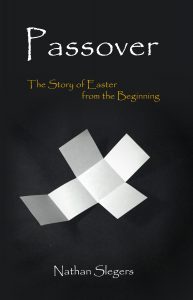 Passover and Easter are pivotal events in Christianity that have divine connections. In Passover - The Story of Easter from the Beginning you'll be taken on a journey that explores the coherency of God's plan of redemption from creation to the resurrection. In a theologically rich, yet easy to read manner, the Passover and Easter will be traced as they unfold through some familiar connections such as Abraham, Isaac, and the Exodus, to many less known connections such as Joshua, Rahab, and Ruth. The result is a deeper understanding of both the Passover and Easter that will lead to a sharpened view of redemption and its transformational nature.
This perspective will enrich the redemption story that you think you know with new depth and appreciation. In essence, the goal is that "the peace of God, which transcends all understanding, will guard your hearts and your minds in Christ Jesus" (Philippians 4:7). Often we already have an understanding of the individual stories, but, when woven together as one, the complete story provides a new peace that transcends the parts.
Preview (PDF)
Buy on Amazon
2018 Through the Bible- The Book Series
Do you ever get "stuck" as you read through the Bible? Have you started in Genesis a dozen times, never actually making it to those middle books in the Bible? This study has you covered!
This year, let's take an in-depth look at some of the middle books found in scripture; Daniel, Nehemiah, and Esther to name a few. The format is easy and completely free! Join our online community today.
Simply SIGN-UP to receive the free weekly reading plan. Read on your own time and receive in your inbox Alicia's insightful and inspirational devotional posts that dive deeper into the week's topics. This is a plan that you can stick with!
This year, finally get to the middle books of the Bible. JOIN TODAY!