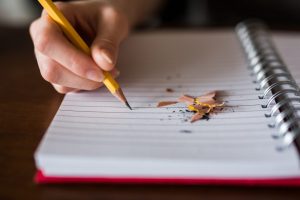 For a man who wrote and taught so extensively about unity, the apostle Paul surely had a lot of personal conflict. He famously (and publicly) fought with Peter (Galatians 2), became so fed-up with John Mark that he wouldn't even take him along in ministry for a time (Acts 13), then clashed with Barnabas so dramatically about it that is ruined their friendship and combined ministry (Acts 15).
Paul wrote the second letter to the Corinthian church specifically because of the conflict that he was having with some of the members of that church. In this letter, Paul found it necessary to defend himself against false rumors being circulated about him and clear-up some misunderstandings. In his own defense, Paul opened up to the Corinthians in a personal way that we won't find in any his other letters and it is fascinating!
Paul reminded the Corinthians that though he had been tough with them, he had only been so because of his great love for them and all that he had said and done had been in order. "Our conscience testifies that we have conducted ourselves in the world, and especially in our relations with you, with integrity and godly sincerity. We have done so, relying not on worldly wisdom but on God's grace (2 Cor. 1:12)."
Paul also reminded the Corinthians about all of the hardships that he and his fellow ministers had endured. "We do not want you to be uninformed, brothers and sisters, about the troubles we experienced in the province of Asia. We were under great pressure, far beyond our ability to endure, so that we despaired of life itself (vs. 8)." They weren't in ministry because it was glamorous. They were in it because of their great love for God and for His church.
I adore the fact that Paul even bothered to write this letter in the first place. After so much back and forth with this group of people full of misunderstandings, hurt feelings, mischaracterizations and rumors, Paul might have just thrown in the towel. Who needed all that drama anyway? He could have just shaken their dust from his sandals and walked on to more receptive (and presumably more pleasant) ministry situations. There certainly was no shortage of people needing the gospel.
Paul didn't do that. He did everything that he knew to do to reconcile himself to the Corinthian church. Paul lived out what he taught in Romans 12:14; "Make every effort to live in peace with everyone and to be holy."
Living in peace wasn't always easy for Paul and it won't always be easy for us either. There are times when it is appropriate to walk away from certain relationships and situations. However, Paul's interaction with the Corinthian church proves that when there is still work that we can do in a relationship, we should do it.
We are so glad to have you in Bible study with us! If you miss a devotion, you can find them archived at https://comethirstyministry.com/blog/
Reading Plan–Week Twenty-Nine
Day One–1 Corinthians 13
Day Two–1 Corinthians 14
Day Three–1 Corinthians 15
Day Four–1 Corinthians 16
Day Five–2 Corinthians 1