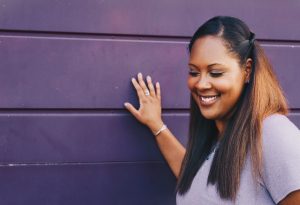 Last year I attended a training event for young women in ministry. It was fabulous! We were prayed over and taught and commissioned. It was a powerful experience. On the way home, my mind was bursting with plans of all of the things that I was going to do in order to more effectively serve Christ.
I pulled in the driveway, drug my luggage up the stairs to the house and opened the door to find the sink overflowing with dishes, at least six loads of laundry scattered throughout, coats and shoes discarded willy-nilly, toothpaste smeared all over the bathroom sink and each of the toilet paper holders were empty.
It was a disaster.
As I surveyed the damage, my husband breezed passed me on the way to the office and informed me that a newborn lamb had died and needed to be buried.
I changed my clothes, grabbed a shovel and began to bury the poor lamb. So much for all those plans for ministry.
As I shoveled, I complained to God. Why had He called me to ministry when I had four needy little kids and a husband who worked two full-time jobs? I could hardly manage my own family, who was I to think that I had anything to offer anyone else? Maybe God hadn't really given me this job after all. Maybe this wasn't my time.
I cried and gripped and shoveled until God brought the following verse to my mind. "Proclaim the message; persist in it whether convenient or not." (2 Timothy 4:2 HCSB)
It's not always going to be convenient or safe to do the things that God expects us to do, just ask the Israelites who returned to their broken-down capital after the diaspora. As they began to rebuild, they quickly learned that this was not going to be easy. Not only was the job itself overwhelming, they faced opposition from the nations around them that might just turn deadly.
Nevertheless, "They set up the altar on its foundation and offered burnt offerings for the morning and evening on it to the Lord even though they feared the surrounding people." (Ezra 3:3) The job was too big, it was too dangerous, and it wouldn't have been worth the risk if not for the fact that the people were obeying God.
Are you feeling discouraged or overwhelmed today? Keep going. Don't quit following God. Eventually the temple was rebuilt, the city became inhabitable and many more Jewish people returned home, as God expected. But it was all possible only because the first group of people didn't quit when the going got tough. God will honor your obedience too.
We are so glad to have you in Bible study with us! If you miss a devotion, you can find them archived at https://comethirstyministry.com/blog/
Reading Plan- Week Twenty-Two
Day One- 2 Kings 25
Day Two- Ezra 1
Day Three- Ezra 2
Day Four- Ezra 3
Day Five- Ezra 4