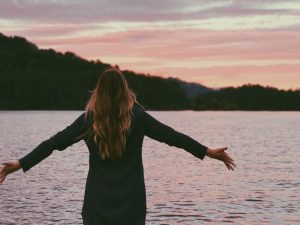 Sometimes God sends an answer to our problem before we even know we need it.
While attempting to reconstruct the broken-down temple in Jerusalem, the Jewish people faced obstruction from every side. Opposition persisted past the tenure of King Cyrus, who had originally commissioned the venture.
When King Darius the Mede came to power, their enemies pounced on the opportunity to stop the Jews progress once and for all. Hoping that this new king wasn't aware of the legalities of the temple building project, the governor of the region and his colleagues sent a well-crafted letter to Darius advising him to put an end to the building. They even took down the specific names of the leaders of the project. "But God was watching over the Jewish elders." (Ezra 5:5)
As it turned out, this was not King Darius' first encounter with the God of Israel. This was the very same King Darius who had stood at the mouth of a lion's den calling to the prophet Daniel, "Daniel, servant of the living God, has your God, whom you serve continually, been able to rescue you?" (Daniel 6:20) He had.
When a letter of complaint landed on Darius' desk, he was predisposed to side with the Israelites and their God. In fact, when it was all said and done, King Darius not only insisted that the building continue, he issued this decree: "Concerning any man who interferes with this directive: Let a beam be torn from his house and raised up; he will be impaled on it, and his house will be made a garbage dump because of this offense." (Ezra 6:11)
King Darius had no intention of messing with Israel's God. His experience had taught him better.
Sometimes we look back and see that God has prepared things for us before we ever arrive at a potential problem, just like he prepared King Darius for this moment with the Jewish builders. Things that may not have been of any note, or didn't make sense in the past may eventually become very clear. You met this person at this time, or were offered that opportunity or moved from that location. All of these seemingly random moments, may just be God working things for your good and His glory.
We are so glad to have you in Bible study with us! If you miss a devotion, you can find them archived at https://comethirstyministry.com/blog/
Reading Plan- Week Twenty-Three
Day One- Ezra 5
Day Two- Ezra 6
Day Three- Ezra 7
Day Four- Ezra 8
Day Five- Ezra 9