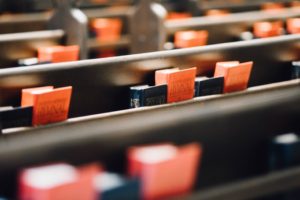 Though other biographies of Jesus had been written, John had a clear purpose for writing his gospel: "These things are written that you may believe that Jesus is the Messiah, the Son of God, and that by believing you may have life through His name (John 20:31)."
To prove his point, John often recorded the highly effective, "come and see," method of evangelism. When some of John the Baptist's disciples were wondering about Jesus, Jesus said, "come and see" (John 1:39). When Philip was telling Nathanael about Jesus, he said, "come and see" (John 1:46).
The coming was well worth it for Nathanael. Jesus promised him, "you will see heaven open and the angels of God ascending and descending on the Son of Man (John 1:51)."
God doesn't expect people to come to Him without evidence, He invites us to taste, and if we do, we will see that He is good (Psalm 34:8).
The "come and see" method will work for us too, because it gives people the opportunity to experience God. Here is an easy example. Did you know that if an unchurched person is invited to church, that person will statistically agree 80% of the time? The reason that so few unchurched people come to church (where they should have the opportunity to experience God through His word) is simply because they aren't invited. Only 2% of church going people invite any non-church goer to church in the course of a year.
Can you imagine what would happen if Christians began inviting their friends, neighbors, coworkers and family to church?
Easter is two weeks away. Who can you invite to "come and see" Jesus at your church that Sunday?
We are so glad to have you in Bible study with us! If you miss a devotion, you can find them archived at https://comethirstyministry.com/blog/
Reading Plan–Week Fourteen
Day One–Luke 22
Day Two–Luke 23
Day Three–Luke 24
Day Four–John 1
Day Five–John 2