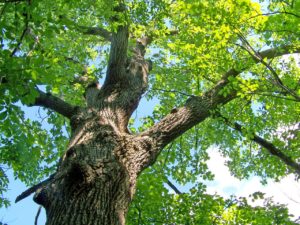 In Matthew 11, John the Baptist was sitting in prison. Trapped in a tiny, dark cell must have been excruciating for a person who was used to fresh air, freedom and the wide-open spaces of the wilderness. This was not how things were supposed to go for John! He was the forerunner to the Messiah.
As John sat there, he began to wonder if he had been wrong all along. He even sent some of his disciples to ask Jesus, "Are you the One (vs. 3)?"
Jesus knew John's situation and didn't condemn him for asking the question. Instead, He gave John the kind of assurance that John would understand best. "Jesus replied, 'Go back and report to John what you hear and see: The blind receive sight, the lame walk, those who have leprosy are cured, the deaf hear, the dead are raised, and the good news is preached to the poor (vs. 4-5).'"
Jesus knew that John's mind would immediately go to scripture. Isaiah promised this about the coming Messiah: "Then will the eyes of the blind be opened and the ears of the deaf unstopped. Then will the lame leap like a deer…The Spirit of the Sovereign Lord is upon me to preach good news to the poor (Isaiah 35:5-6 and 61:1)."
John's disciples could report to him that Jesus was fulfilling scripture- and then some.
Jesus also added this about John, "What did you go out into the desert to see? A reed swayed by the wind…A prophet? Yes, I tell you, and more than a prophet. This is the one about whom is written: 'I will send my messenger ahead of you, who will prepare your way before you (vs. 9).'" John would have understood this too.
There is an old Jewish parable that tells about an oak tree and a reed that were planted by a stream. The oak had deep roots, but could be broken and lose its life if the wind was sufficient enough. The reed however, constantly bent, even with the smallest breeze. The oak, unlike the reed, would lose its life, rather than be moved by the winds of the world. That was John. He would lose his lose his life, but only because he was strong enough to do his job and speak the truth.
John's race was about to be finished, but Jesus wanted him to know that he had finished well. He had done what he was put on earth to do. He had introduced the Messiah to the world.
We are so glad to have you in Bible study with us! If you miss a devotion, you can find them archived at https://comethirstyministry.com/blog/
Reading Plan–Week Three
Day One–Matthew 11
Day Two–Matthew 12
Day Three–Matthew 13
Day Four–Matthew 14
Day Five–Matthew 15