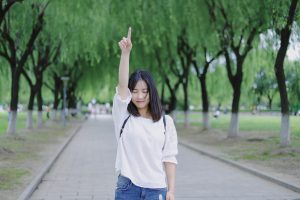 The book of Hosea includes one of the saddest lines of scripture.
Through the prophet Hosea, God lamented about His people: "But they did not realize that it was I who healed them. I led them with cords of human kindness, with ties of love. To them I was like one who lifts a little child to the cheek, and I bent down to feed them." (Hosea 11: 3b-4)
They didn't realize. They had forgotten. They weren't paying attention to all of the things that God was doing around them every day and it broke His heart.
When I read that verse, I couldn't help but feel guilty. How many times have I done the very same thing? You too?
It reminded me of the time Jesus healed the 10 lepers and when one remembered to run back and thank Him, Jesus asked, "Where not all 10 cleaned? Where are the other nine?" (Luke 17:17) They had already forgotten who had healed them.
The difference between living aware and unaware of God is dramatic. If we live aware of God and the love that He has for us, we will live humble, grateful lives. We will be willing to follow Him anywhere and take on any task that He gives us. We will trust Him with anything. We will love the people that He loves in a way that's not even humanly possible.
Let's pray that we are more aware of the Lord.
We are so glad to have you in Bible study with us! If you miss a devotion, you can find them archived at https://comethirstyministry.com/blog/
Reading Plan- Week Forty-One
Day One- Hosea 8
Day Two- Hosea 9
Day Three- Hosea 10
Day Four- Hosea 11
Day Five- Hosea 12