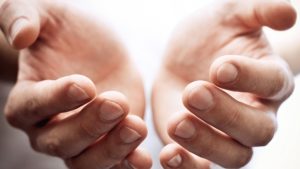 In Revelation 20 we encounter the dreaded, "mark of the beast." According to verse four, the image will be put on a person's forehead and/or their hands. Many Christians will die because they refuse to receive the sign. It's an unsettling scenario to be sure.
Whenever I have had conversations with other believers about the mark of the beast, the thing that they fear most is not whether or not they would be willing to die for Jesus. Christians are martyred around the world all the time and while it is not something that we hope will happen to us, we certainly want to believe that our faith would be strong enough to accept death if the time should come.
What I find that Believers really fear about the mark of the beast is whether or not they will know it when they see it. More than once I have been asked if it would be possible to receive the mark accidentally, without really understanding that it was the mark. I always answer, "no." Here's why.
God does not try to confuse or trick us. If He did, He would not have told us that if we simply asked for wisdom that He would give it to us (James 1:5). God wants us to know things- that's why He tells them to us in His Word.
Furthermore, the Bible is very clear that the mark of the beast will be associated with worship of the beast. John wrote, "And I saw the souls of those who had been beheaded because of their testimony for Jesus and because of the word of God. They had not worshiped the beast or his image and had not received the mark on their foreheads or their hands (Rev. 20:4)." People are going to know what they are doing when they receive this mark.
Studying the book of Revelation can be confusing and sometimes terrifying. By including this book in the cannon, God is telling us that we don't have to worry about the future. He has given us enough information to navigate whatever will come successfully. The more that we focus on our spiritual health now, the better suited we are to face anything.
*Note: This is the last week of Women of the Bible. I'm so proud of you for sticking with it! I would love to hear what God did in your life this year through the study of His Word. You can contact me at https://comethirstyministry.com/contact/.
Also, don't forget to sign-up for this year's study through the New Testament. It's going to be amazing! Sign-up here: https://comethirstyministry.com/studies/. I can't wait to see you in the New Year!
Week Fifty-Two
Day 1: Revelation 18 (Everyone)
Day 2: Revelation 19 (Everyone)
Day 3: Revelation 20 (Everyone)
Day 4: Revelation 21 (Everyone)
Day 5: Revelation 22 (Everyone)