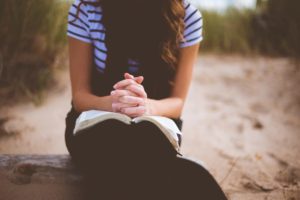 Jesus said, "There is nothing concealed that will not be disclosed, or hidden that will not be made known. What you have said in the dark will be heard in the daylight, and what you have whispered in the ear of the inner rooms will be proclaimed from the rooftop (Luke 12:2-3)." He was speaking in the context of hypocritical Pharisees, but it's true of our spiritual lives as well.
The investment that we make in Bible study and private prayer and worship, will come out as spiritual fruit in our lives and in our ministry. The Bible tells us that that time will renew our strength (Isaiah 40:31), reduce our stress and confusion in decision making (Psalm 119:105), help us to hear God's instruction clearly (Acts 9), and prepares us for the future (Matthew 26). In fact, there will be battles that we will be unprepared to face if we have not invested properly in private time spent with the Lord (Matthew 27:21). Most of all it pleases and honors our Father.
Galatians 6:8 says, "The one who sows to please the Spirit, from the Spirit will reap eternal life."
If we want to reap a deep relationship with the Savior and power in our spiritual lives, we should relish the opportunity that we have to be with Him in private. It's an investment we won't regret.
We are so glad to have you in Bible study with us! If you miss a devotion, you can find them archived at https://comethirstyministry.com/blog/
Reading Plan–Week Twelve
Day One–Luke 12
Day Two–Luke 13
Day Three–Luke 14
Day Four–Luke 15
Day Five–Luke 16