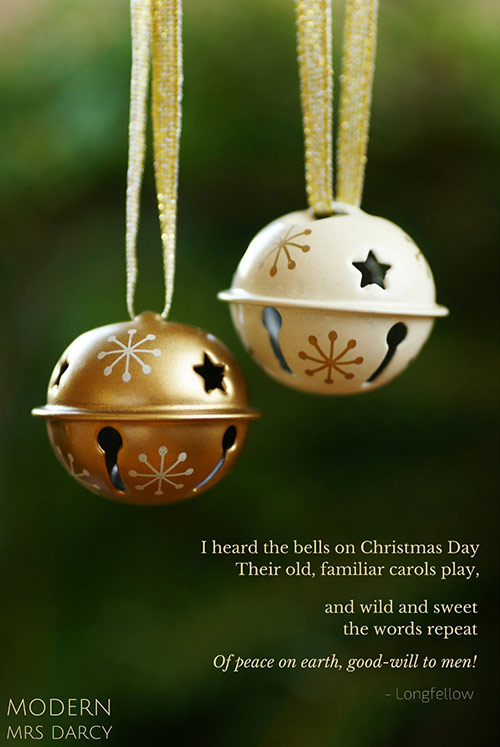 My Bible study is going through the entire New Testament in 2015. That means that here at Christmas time, we are reading the book of Revelation. It's an emotional roller coaster and the last few days have been rough; death, destruction, plagues, beasts, and indescribable pain and suffering. It's hard to read.
Of course, 2015 has had its own share of horrors and difficulty for many. Some pain has been personal, but terror is one of those things that touches everybody and the world has certainly been shaken by acts of terror this year. We may be tempted to agree with Henry Wadsworth Longfellow in the Christmas Hymn, I Heard the Bells on Christmas Day.
"Then in despair, I bowed my head. 'There is no peace on earth', I said. For hate is strong, and mocks the song of peace on earth, good will to men."
But this is not the end! Not of the song, and not the end of history. If the book of Revelation teaches us anything, it is this fact. Pain and evil will have a time on earth, but it won't be forever. Mr. Longfellow goes on to write,
"Then peeled the bells, more loud and deep. God is not dead, nor doth He sleep. The wrong shall fail, the right prevail; with peace on earth, good will to men."
That's how it ends. An active God. Justice. Peace. Good will to men.
And it is as good of news for us today as it was to the shepherds 2,000 years ago. It's also just as sure. At the end of Revelation, Jesus says, "Surely, I am coming soon". That is the hope of the gospel and the hope of Christmas.
"Amen. Come, Lord Jesus!" (Revelation 22:20)