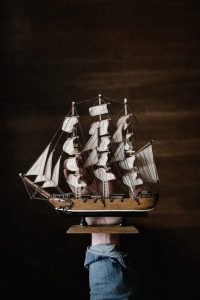 Did you know that Jesus Himself prayed for you when He was here on earth? Just before His crucifixion, Jesus prayed for Himself, His disciples, and then for you and me. (Those of us who would eventually believe in Him in the future.)
In John 17, Jesus prayed this for His followers; "My prayer is not that you take them out of the world but that you protect them from the evil one."
It would have been so much easier for Jesus to take us all with Him when He left earth. This world is full of trouble, and avoiding it seems tempting. We weren't made to feel too comfortable here anyway. But there is work for you and I to do here. We were made to do the work. Our work is to glorify the Father in this world (John 17:10).
The Elliot Commentary puts it this way: "The Christian ideal is not freedom from work, but strength to do it; not freedom from temptation, but power to overcome it; not freedom from suffering, but joy in an abiding sense of the Father's love; not absence from the world, but grace to make the world better for our presence; not holy lives driven from the world, and living apart from it, but holy lives spent in the world and leavening it."
We are like ships. Ships are made to be in water. They have a job to do in the water. Problems don't arise because ships are in water, only when the water gets into the ships. Jesus prayed that we would successfully walk through this world without letting the world get into us.
We are so glad to have you in Bible study with us! If you miss a devotion, you can find them archived at https://comethirstyministry.com/blog/
Reading Plan–Week Seventeen
Day One–John 13
Day Two–John 14
Day Three–John 15
Day Four–John 16
Day Five–John 17