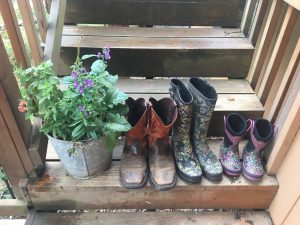 On paper, Timothy might not have been the obvious choice for the apostle Paul's protégé. His father was Greek and his mother was Jewish, which probably doesn't sound like a big deal to you and me, but in that day and time it simply wasn't done.
In Paul's day, a girl had her marriage arranged by her father, brother or another male relative. It was that family member's responsibility to arrange the most advantageous marriage that he could. The very least that any decent Jewish father would do is to make sure that his daughter married another Jew. (And, to be fair, marrying a poor Jewish woman would not have been considered social coup by a gentile either.)
Furthermore, we know that both Timothy's mother, Eunice, and his grandmother, Lois, were Christians, but his father was not. The plot thickens.
Because we know that Timothy's mother wasn't married to a good Jewish boy, we have to assume that something unconventional had happened. Did Eunice not have a father or other male relative to arrange a marriage for her? Did something else happen? We don't know, but we do know that it wasn't an ideal situation to be raising a child in.
Maybe you understand Eunice's circumstances. All of us know people who have been raised in or are raising children in situations that aren't what we hope for. (Maybe they are even downright terrible!) However, this family's story should make us jump up and cheer. Despite his complicated upbringing, Timothy grew up to be a great man of God and an effective church leader.
Much of the reason that Timothy's story turned out so well is due to his mother and grandmother's good influence (and likely tons of prayer). However, he also had the blessing of having a godly man pour into his life.
If you are raising kids in less than ideal circumstances, don't despair! God can redeem any situation. You do your best, pray hard and expect that God to fill in any gaps on behalf of your children.
On the other hand, you and I may be part of filling in those gaps. We have the opportunity to change the trajectory of somebody's life just by being a part of it. Choosing to do so may be complicated, it may be less than ideal, but it also could be part of our Divine calling. And, like Paul, we won't regret it.
We are so glad to have you in Bible study with us! If you miss a devotion, you can find them archived at https://comethirstyministry.com/blog/
Reading Plan- Week Forty
Day One- 1 Timothy 6
Day Two- 2 Timothy 1
Day Three- 2 Timothy 2
Day Four- 2 Timothy 3
Day Five- 2 Timothy 4