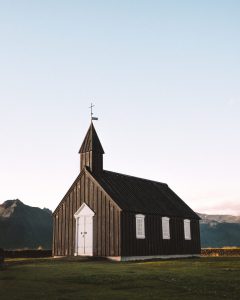 Criticizing "the church" has become something of a past-time on social media. One prominent author recently tweeted that, though the church had never been anything but good to her, she just wasn't feeling it anymore. She didn't know where she fit, etc. Hundreds of commenters tweeted that they were disenfranchised also. Some hadn't been to church in years. Many were considering leaving.
Jesus had some criticism for several churches in the book of Revelation. One had lost its first love, some were tolerating false teaching, one looked like it was thriving but was spiritually dead. And on it went.
But here is the difference between the criticism that Jesus gave the churches in Revelation and the general complaining that we might find ourselves a part of. Jesus spoke the truth. There were issues that had to be addressed. However, Jesus' purpose was not to harm these churches, but to restore them.
Jesus concluded his criticism with this: "Those whom I love I rebuke and discipline. So be earnest, and repent! Here I am! I stand at the door and knock. If anyone hears my voice and opens the door, I will come in and eat with him, and he with me." (Revelation 3:19-20)
Jesus wants us to be in full relationship with Him and He will go to great lengths to bring us back when we have strayed. He also wants His church to be a shining example of what a restored relationship with Almighty God looks like. Jesus' criticism was all about love.
We are so glad to have you in Bible study with us! If you miss a devotion, you can find them archived at https://comethirstyministry.com/blog/
Reading Plan- Week Forty-Nine
Day One- Revelation 3
Day Two- Revelation 4
Day Three- Revelation 5
Day Four- Revelation 6
Day Five- Revelation 7