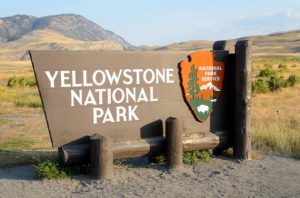 A couple that I know of visited a national park. Along the paths in the park were signs that urged visitors not to take any of the obsidian rocks that they found along the trail, explaining that if people continued to steal the unique rocks, soon there wouldn't be any left.
The man was shocked when his wife half-seriously joked; "We better get our rocks before they are all gone!"
He couldn't believe it! His wife was the most honest person that he knew. To his knowledge she had never stolen a thing in her life. The signs at the national park showed her something about her heart that she didn't know was there.]
Paul constantly battled the Jewish religious leaders about the role of the law in their lives. To God-fearing Jews, the law was everything. It was their culture, their way of life, and the way that they pleased God. It is what proved that God had chosen them especially. Giving up even a little bit of it was unthinkable.
In his letter to the Romans, Paul hoped to prove to Jewish Believers that the law had no way to save them. It wasn't even created for that. The law was only meant to show them how impossible salvation was without a Savior.
Like the signs along the trail of the national park, God had designed the law as a way to show people what was really in their hearts and help them to understand how much grace they needed. By accepting Christ, they would no longer be bound to their own sinful nature that required the guideposts of the law. "But now, by dying to what bound us, we have been released from the law so that we serve in a new way of the Spirit, and not in the old way of the written code (Romans 7:6)."
Jesus had shifted everything from law to heart.
We are so glad to have you in Bible study with us! If you miss a devotion, you can find them archived at https://comethirstyministry.com/blog/
Reading Plan–Week Twenty-Five
Day One–Romans 4
Day Two–Romans 5
Day Three–Romans 6
Day Four–Romans 7
Day Five–Romans 8