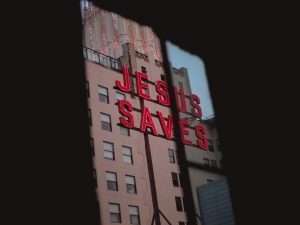 In First Corinthians 10, the apostle Paul listed a variety of situations that happened in the Old Testament and then wrote; "These things happened to them as examples and were written down as warnings for us (vs. 10)." How grateful we are that some lessons can be learned from the pages of scripture, rather than through personal experience!
In the book of Daniel, there is just such an example. King Nebuchadnezzar was one of the most powerful and wealthy monarchs in all of history. The hanging gardens that he built in Babylon were one of the seven wonders of the world. He was the longest serving king in the Babylonian empire. Every resource known to man was available to the king.
King Nebuchadnezzar lived in splendor, but did not acknowledge that his wealth and power had been given to him by God as a resource, not an entitlement. God finally decided to get his attention by giving him a dream. This dream scared and confused the king until he told it to Daniel, a man known to be able to interpret dreams.
Daniel understood what the dream meant and how serious (and terrible) it was. God was going to allow King Nebuchadnezzar to literally lose his mind. He would develop a psychological disorder that would cause him to believe that he was an animal. He would live outside in the fields with the other farm animals for years until his hair was matted like feathers and his nails had grown out like claws. For this to happen to such a powerful monarch was both shocking and terrifying.
After Daniel had interpreted the dream he begged the king, "Therefore, O king, be pleased to accept my advice: Renounce your sins by doing what is right, and your wickedness by being kind to the oppressed. It may be that then your prosperity will continue (Daniel 4:27)."
Daniel was telling the king that it was possible to avoid this divine discipline by repenting of his sin and changing his ways. (When the people of Nineveh were given a similar opportunity and did repent, God spared them the calamity that He had promised.)
This is a lesson that we don't have to learn the hard way. Hard times will come to us because we live in a fallen world. However, we can avoid bringing divine discipline on ourselves by paying attention when the Holy Spirit brings our sin to our attention. If we repent of it and change our ways, God may just have mercy on us.
As Paul continued his letter to the Corinthians he said, "And God is faithful; He will not let you be tempted beyond what you can bear. But when you are tempted, He will provide a way out so that you can stand up under it." God doesn't bring discipline into our lives without warning us and giving us a way out. Daniel was Nebuchadnezzar's "way out." The king didn't take it, but you and I can. When we are given our "way out" let's take it!
We are so glad to have you in Bible study with us! If you miss a devotion, you can find them archived at https://comethirstyministry.com/blog/
Reading Plan–Week Twenty-Eight
Day One–1 Corinthians 8
Day Two–1 Corinthians 9
Day Three–1 Corinthians 10
Day Four–1 Corinthians 11
Day Five–1 Corinthians 12