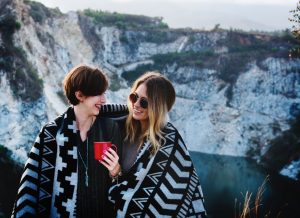 Not so long ago, a young woman came to me for help. Through no fault of her own, life had been extremely challenging for her. Because I was in a position to help, and because I genuinely cared for this young woman deeply, I was happy to assist her.
Our family went to extreme lengths to meet her needs.
In the end, the entire situation blew up in our faces. No matter what we did, it was not enough. Though we were putting forth a great deal of effort on her behalf, it was always just below her expectations. We were a disappointment to her and it hurt.
After watching this situation unfold, someone said to me; "I bet you will think twice before agreeing to help someone again!" I'll admit that it was tempting. However, that response would not have been one of Christian maturity.
In Hebrews six, the author implores his readers to grow up in their faith, to put off the self-centeredness and lack of effort that is required to follow Jesus, even when things don't turn out the way they should. Because of God's grace and favor on us, we are expected to be more mature than that.
"For God is not unjust; he will not forget your work and the love demonstrated for his name by serving the saints- and by continuing to serve them (Hebrews 6:10)."
It takes maturity to not grow weary in well doing (Galatians 6:9), whether it is Bible study, consistent prayer, reaching out to others, faithful ministry in our church or community; especially when we aren't seeing the results that we are looking for. An immature person throws in the towel. A mature person stays the course unless God tells them otherwise. God asks us to choose to be mature.
We are so glad to have you in Bible study with us! If you miss a devotion, you can find them archived at https://comethirstyministry.com/blog/
Reading Plan- Week Forty-Two
Day One- Hebrews 2
Day Two- Hebrews 3
Day Three- Hebrews 4
Day Four- Hebrews 5
Day Five- Hebrews 6